AVCOMM Technology Gallery
AVCOMM not only has excellent hardware, software and application engineers, but we also have art engineers who understand industrial applications. This is where they can express their creations. Design brings our products and applications to a more vivid display and interpretation.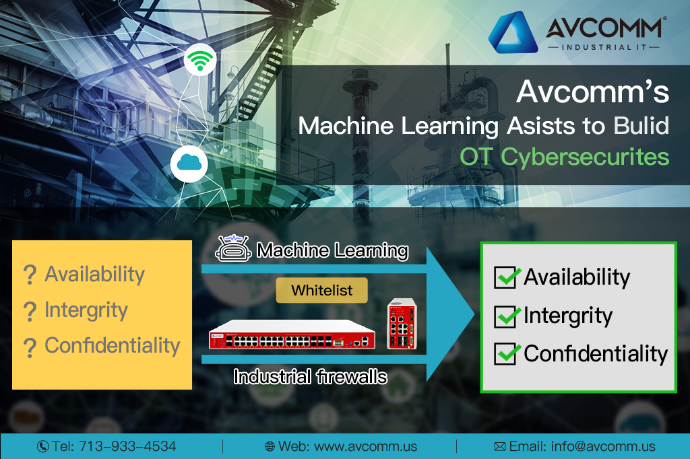 Machine learning whitelist
Apply ML methods to quickly build whitelist policies for OT network security protection.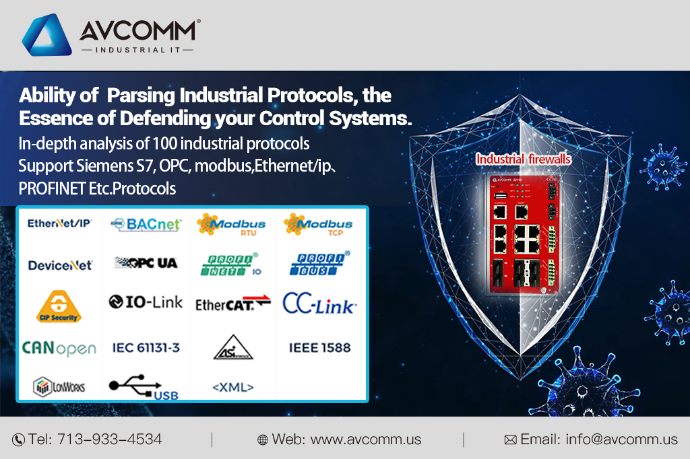 Parsing industrial protocols
As the essence of protection control systems, edge firewalls understand the different languages between controllers and devices.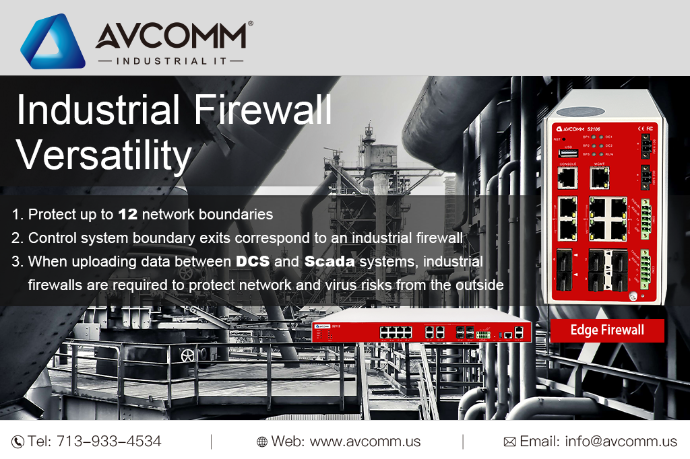 Industrial firewalls
versatility
Industrial firewalls offer a wide range of capabilities, from protecting industrial facilities and production lines from fire to providing cybersecurity protection. It can realize fire isolation, access control, audit records and other functions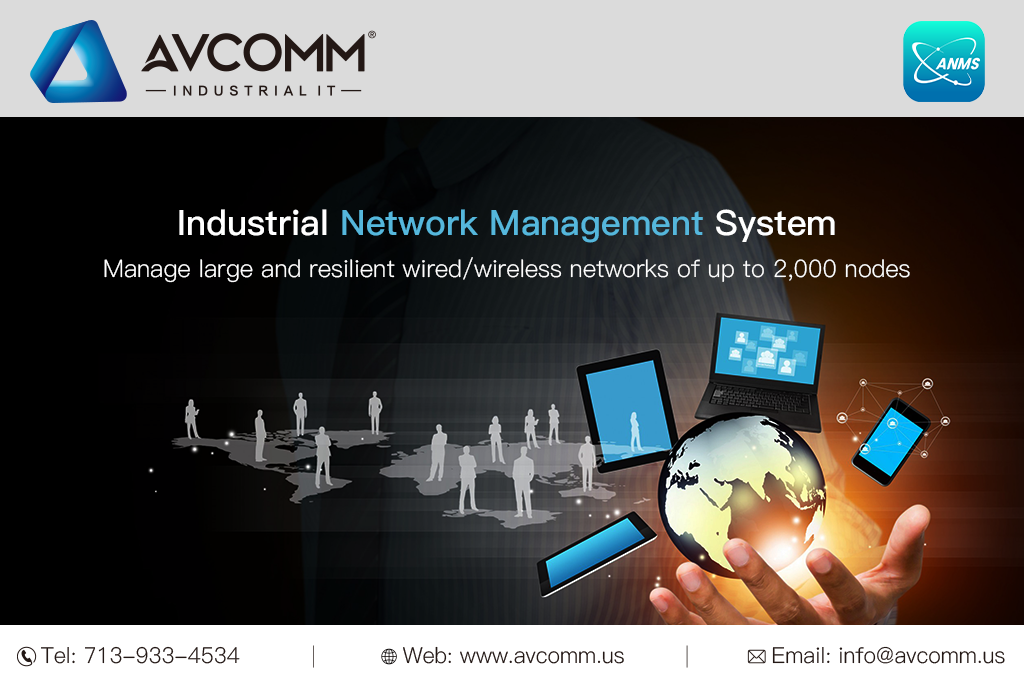 Industrial network management system
Industrial network management system is efficient management tools designed for large, resilient wired/wireless networks. The system can manage a network of up to 2,000 nodes, providing real-time monitoring and control, thereby ensuring the stability and reliability of the network.
Network Equipment Manager
Network discovery, visualization, configuration, and fault management are important components of modern network management.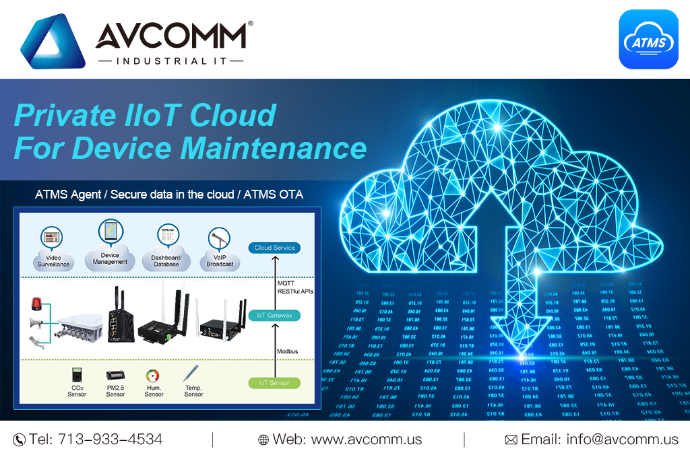 Private IIoT cloud for device maintenance

IIoT cloud is a cloud platform specially designed for equipment maintenance, by connecting devices to the cloud platform, enterprises can obtain equipment operating status and data in real time, identify potential problems and predict equipment failures.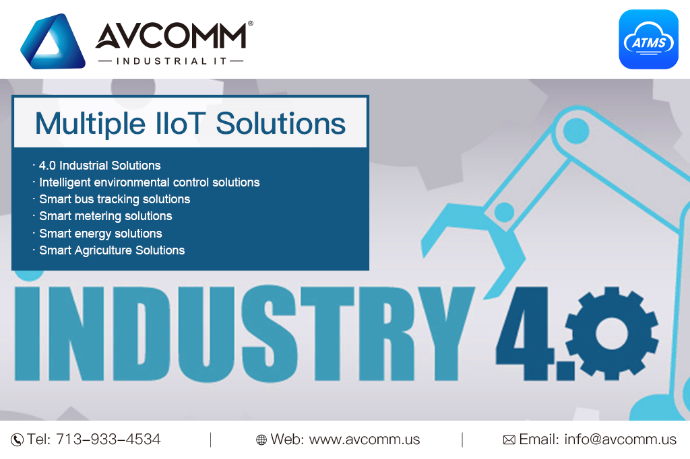 Multiple IIoT Solutions
Industrial IoT is a new type of technology and solution that applies IoT technology to the manufacturing sector. There are usually the following: 4.0 industrial solutions, intelligent environmental control solutions, intelligent bus tracking solutions, smart metering solutions, smart energy solutions, smart agriculture solutions.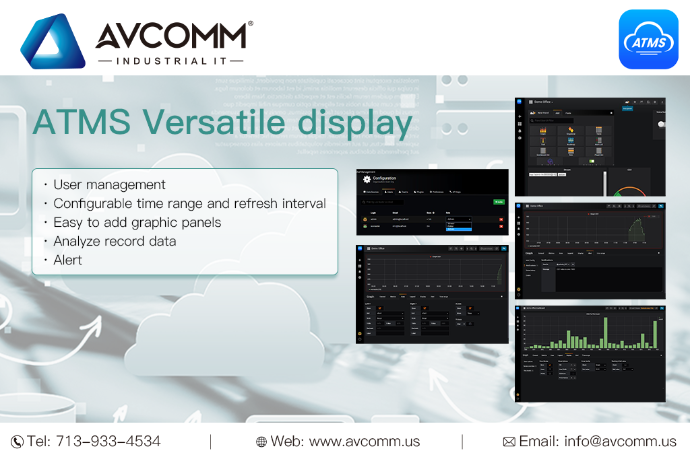 ATMS Versatile display
ATMS can realize user management, configurable time range and refresh interval, easy to add graphical panels, analyze recorded data, alarm and other functions.