AVCOMM Technology Gallery
AVCOMM not only has excellent hardware, software and application engineers, but we also have art engineers who understand industrial applications. This is where they can express their creations. Design brings our products and applications to a more vivid display and interpretation.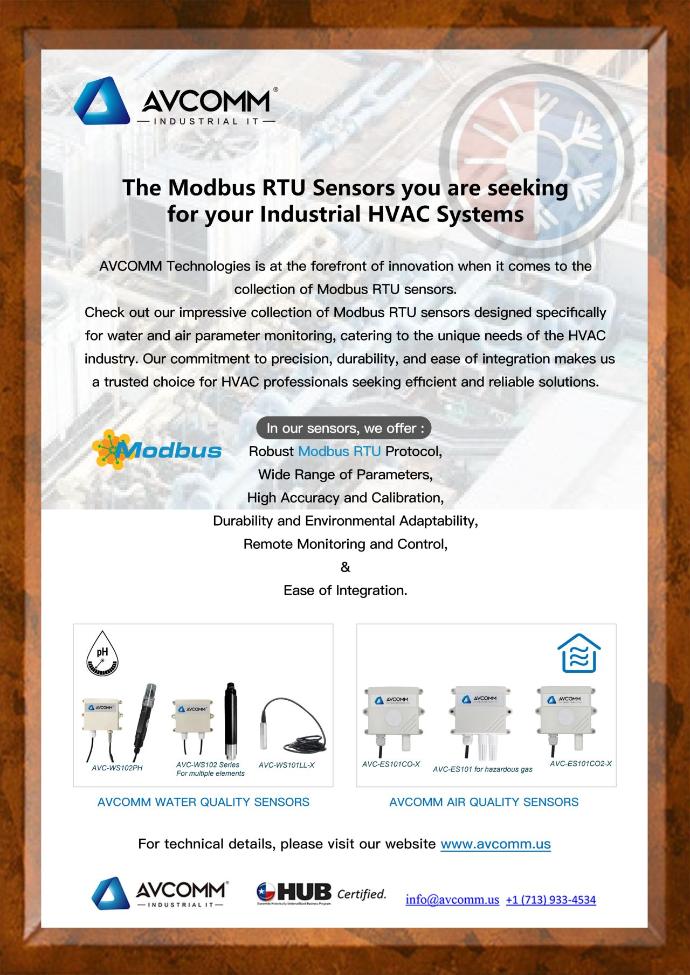 Modbus sensors have ushered in a new era for traditional HVAC and industrial systems.
With their seamless integration and advanced communication capabilities, they redefine efficiency, accuracy, and control in the industrial sector.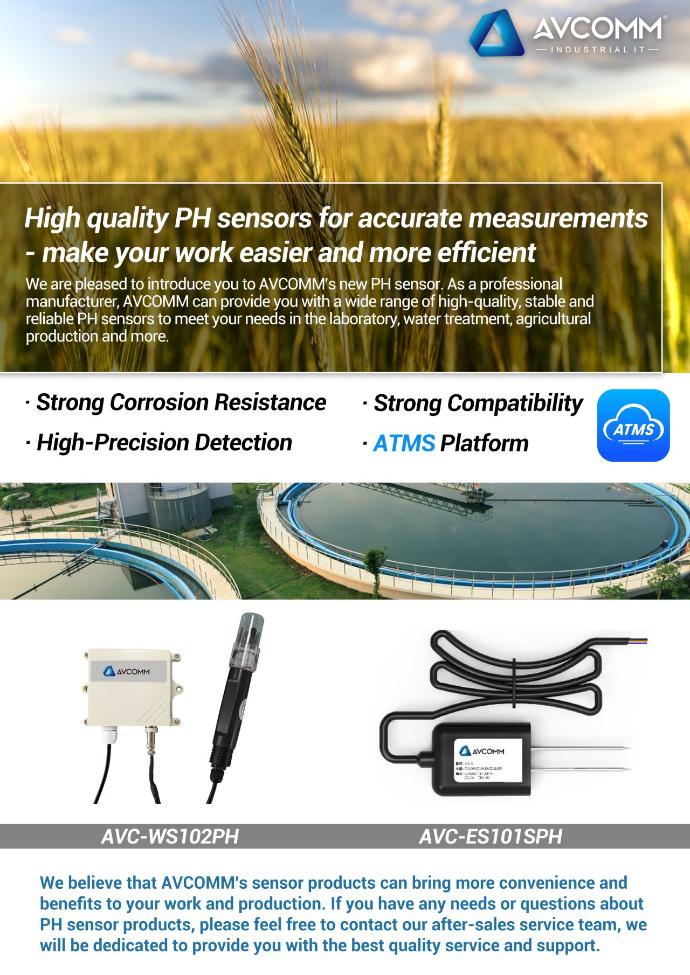 AVCOMM High Quality pH Sensor!
These sensors are robust, reliable, and meet your specific needs. Whether it's a laboratory, wastewater treatment plant, agricultural production or other areas, we have you covered.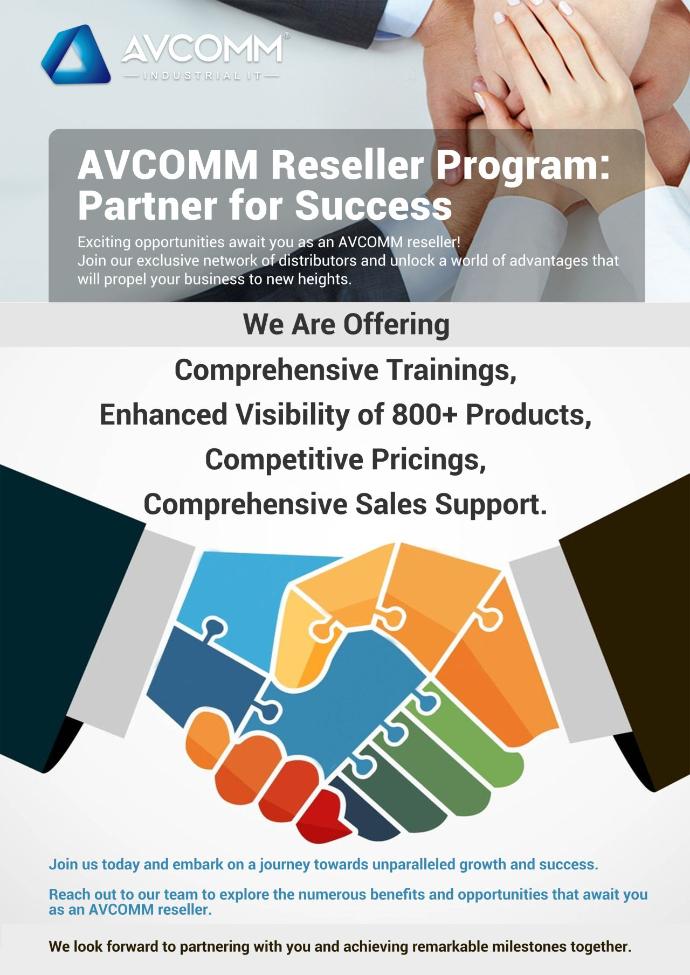 AVCOMM Reseller Program is Here!
With over 800 SKUs of industrial Ethernet devices, firewalls and IIoT sensors and gateways, AVCOMM offers you a diverse offering that truly increases your revenue stream.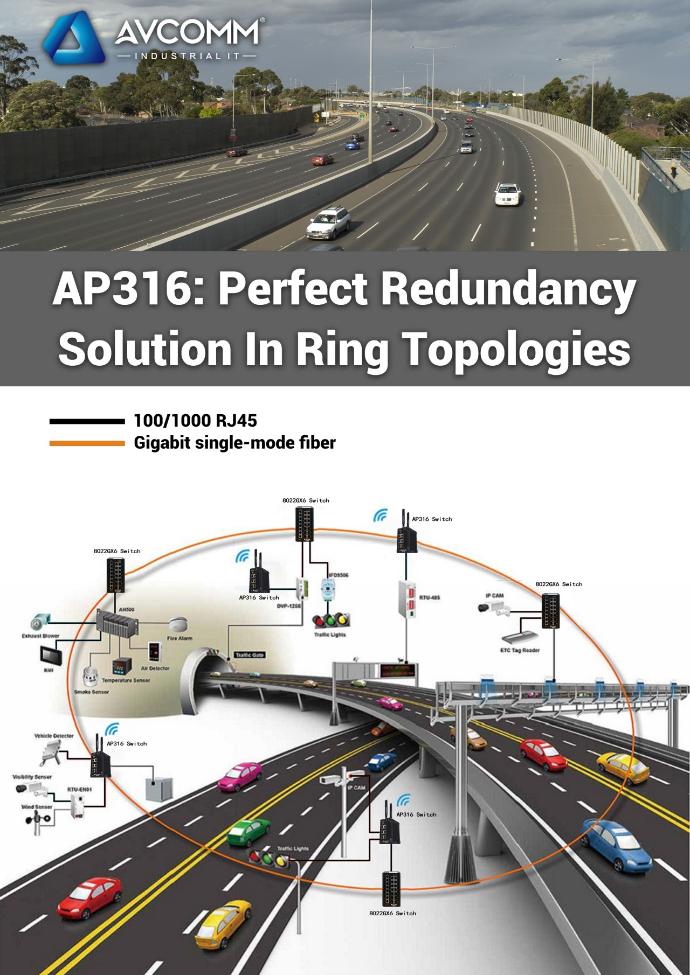 Avcomm AP316 to meet your specific needs
Huatong introduces the AP316, the ultimate gateway solution designed to meet your specific needs. With its superior features and advanced technology, the AP316 is the gateway of choice for ring topologies.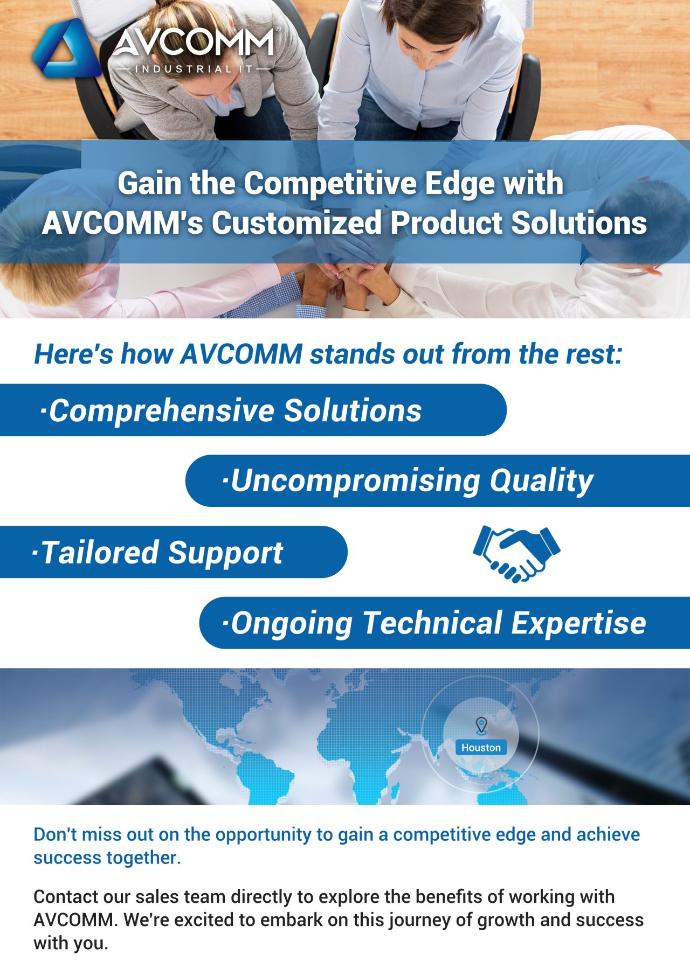 We are your custom engineering solution provider!

AVCOMM Technologies has you covered! We are a leading manufacturer specializing in top-of-the-line IIoT solutions tailored to your unique needs.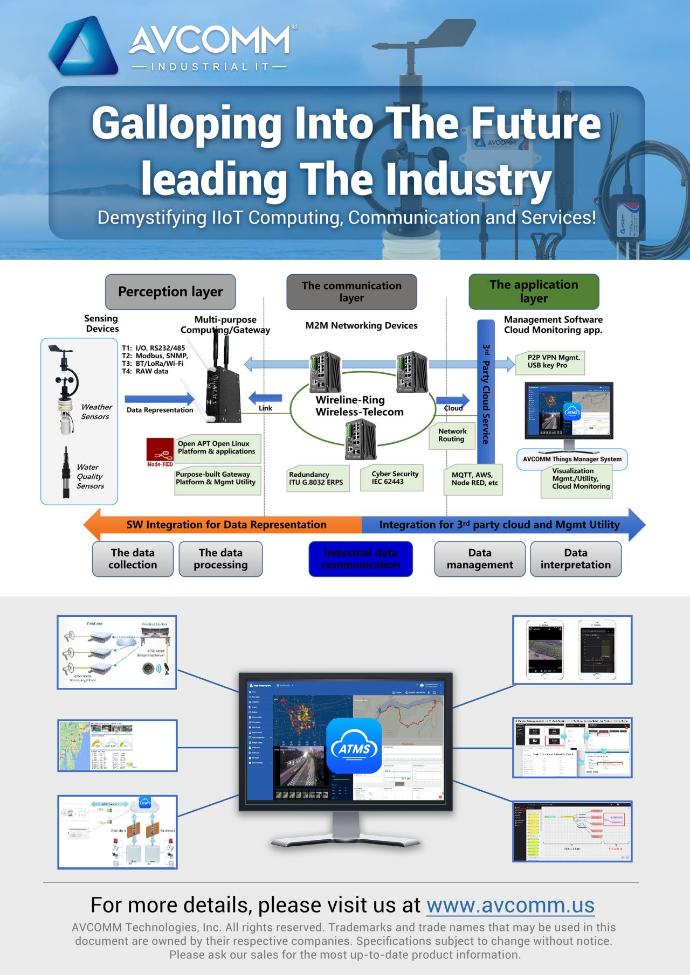 Sensors and Cloud Services Explore the Future of Industrial Computing!

At the forefront of the IIoT revolution, offering state-of-the-art IIoT sensors and gateways and our powerful AVCOMM IoT Manager Software (ATMS).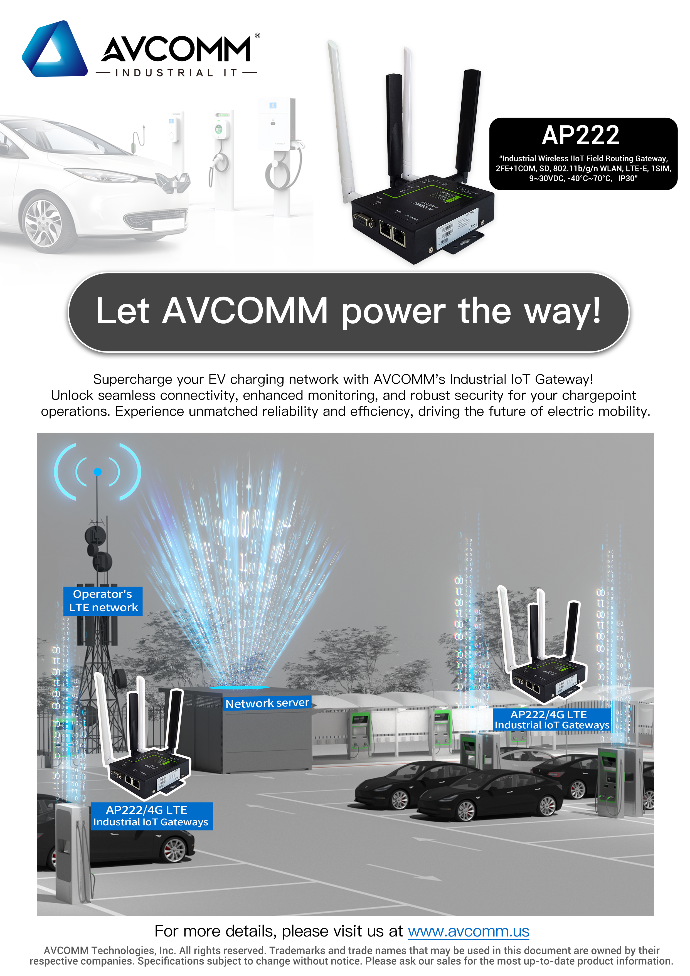 Let AVCOMM power the way!
AVCOMM's IIoT gateway charges your EV charging network! Unlock seamless connectivity, enhanced monitoring, and robust security operations for your charging points.Experience the unmatched reliability and efficiency that drives the future of electric vehicles.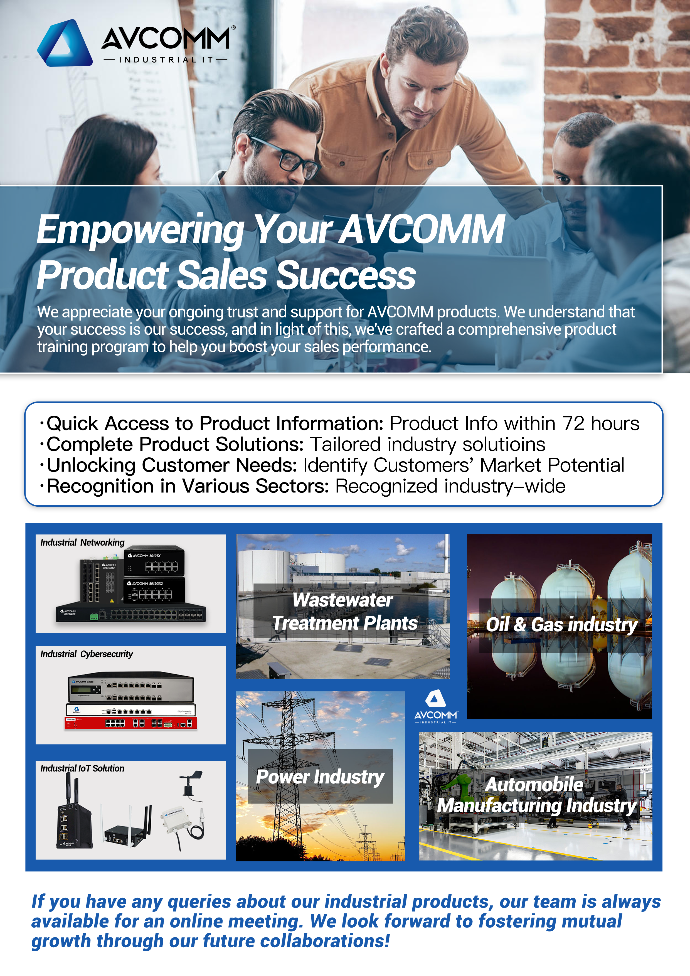 Empowering Your AVCOMM Product Sales Success
AVCOMM has quick access to product information as well as complete product solutions。It can also unlock customer needs and identify their market potential. It has also been recognized in various industries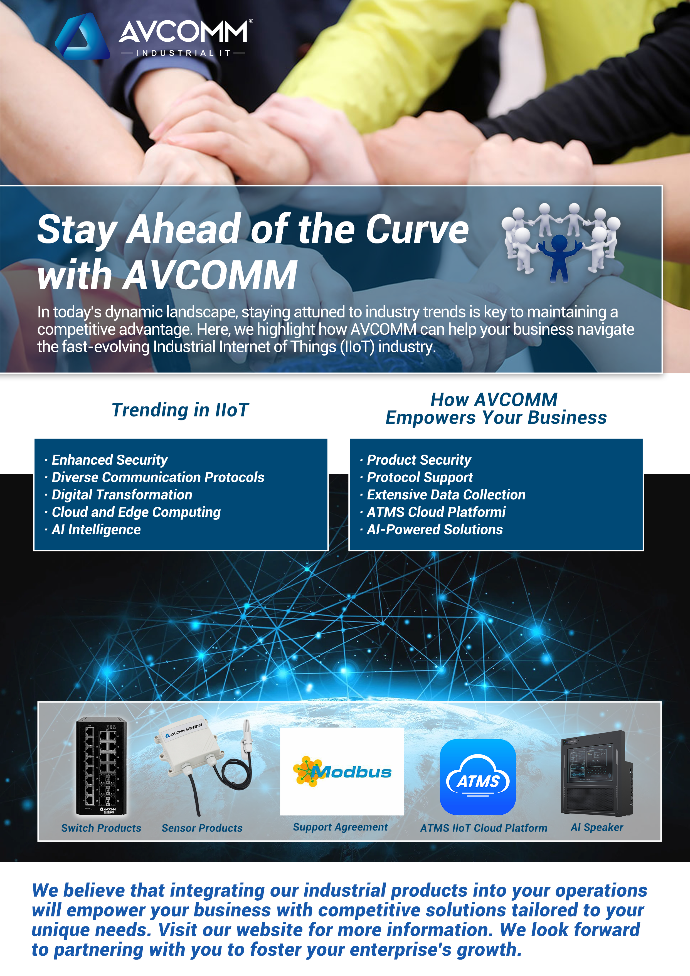 Stay Ahead of the Curve with AVCOMM
How AVCOMM Empowers Your Business· Product Security:
1.Protocol Support 2. Extensive Data Collection 3.ATMS Cloud Platformi 4.AI-Powered Solutions.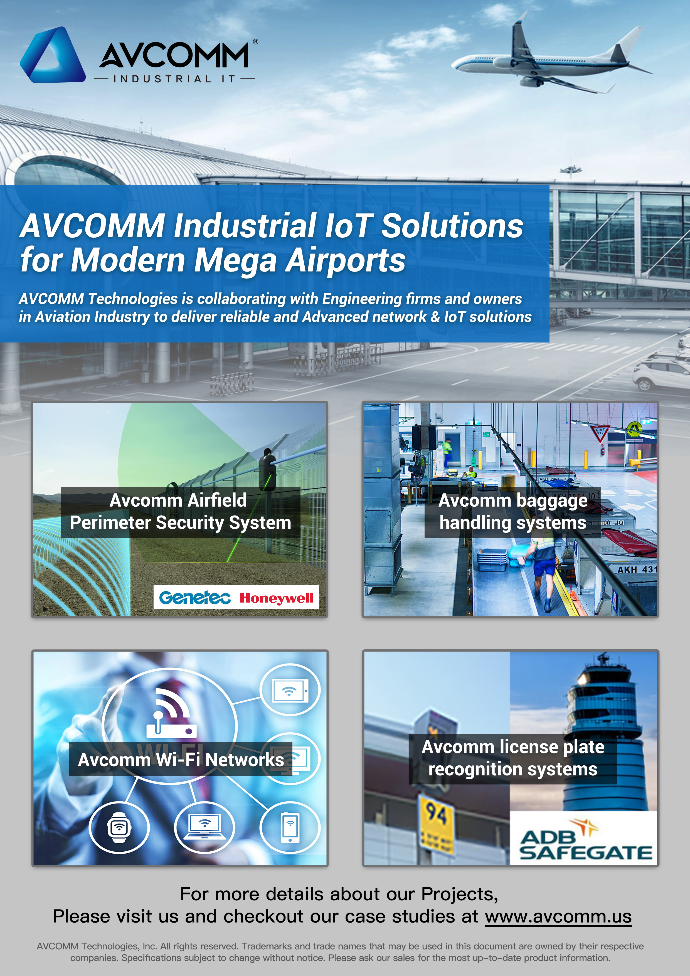 For modern large airports AVCOMM Industrial IoT solutions
AVCOMM Airport Perimeter Security System, AVCOMM Baggage Handling System, AVCOMM Wireless Network, AVCOMM License Plate Recognition System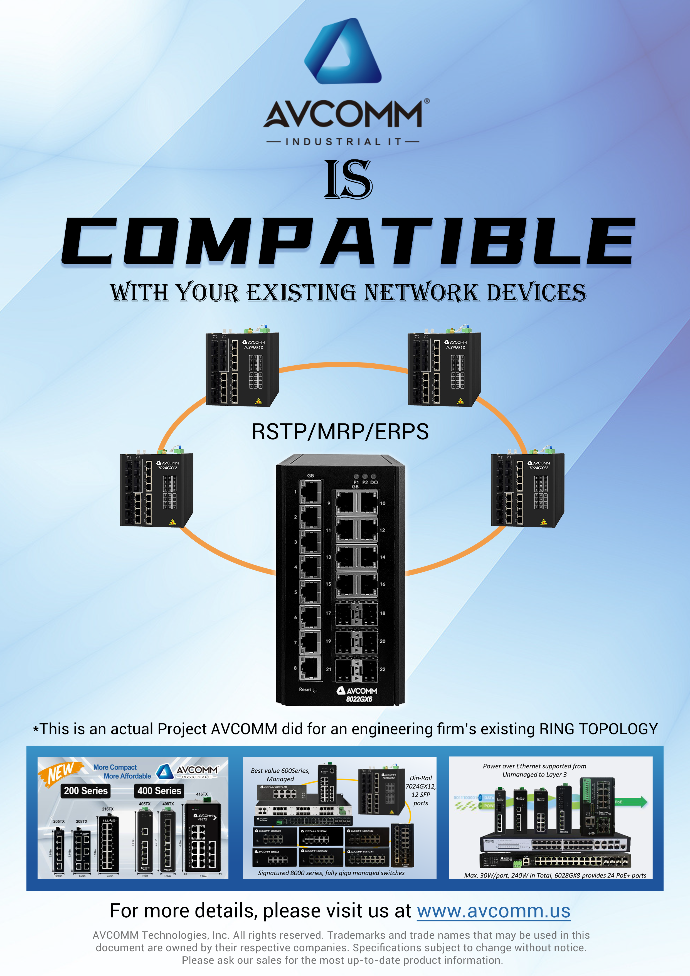 AVCOMM: Break down compatibility barriers to ensure reliability and performance
AVCOMM's Industrial Ethernet devices feature rugged enclosures, redundant power supplies and advanced network management to withstand the harshest industrial environments and ensure reliable data communications.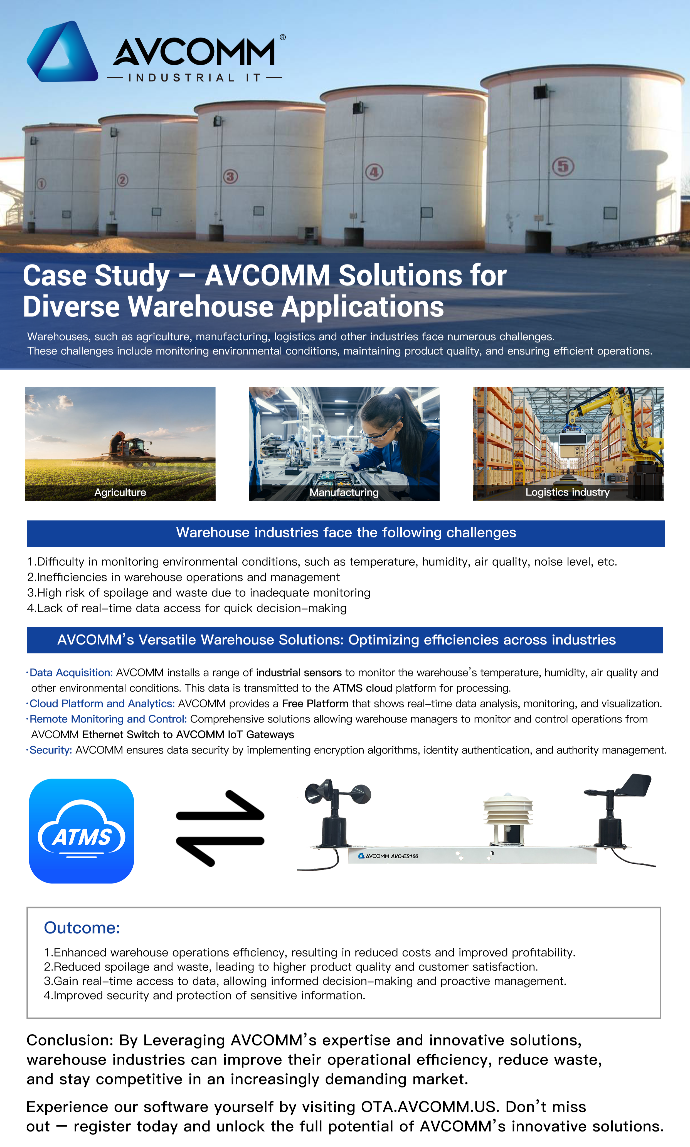 Case Study – AVCOMM Solutions for Diverse Warehouse Applications
Warehouses, such as agriculture, manufacturing, logistics and other industries face numerous challenges. These challenges include monitoring environmental conditions, maintaining product quality, and ensuring efficient operations.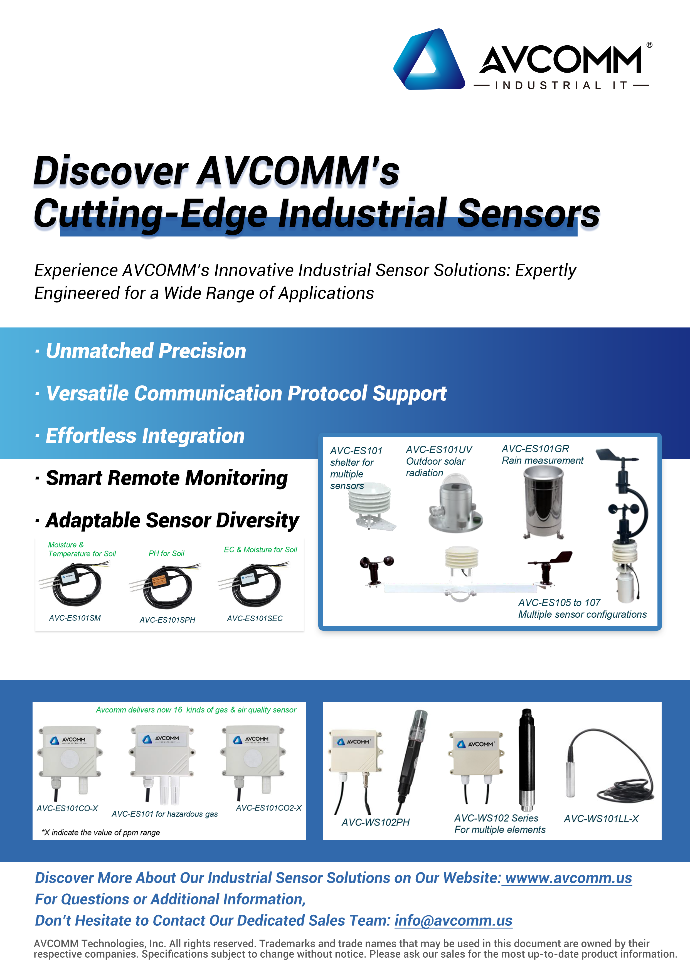 Your go-to provider of Advanced industrial sensors!
We offer a wide range of sensors that are designed to help you monitor and control your industrial processes with ease and efficiency. Whether you need sensors for temperature, pressure, humidity, level, or flow, we have you covered.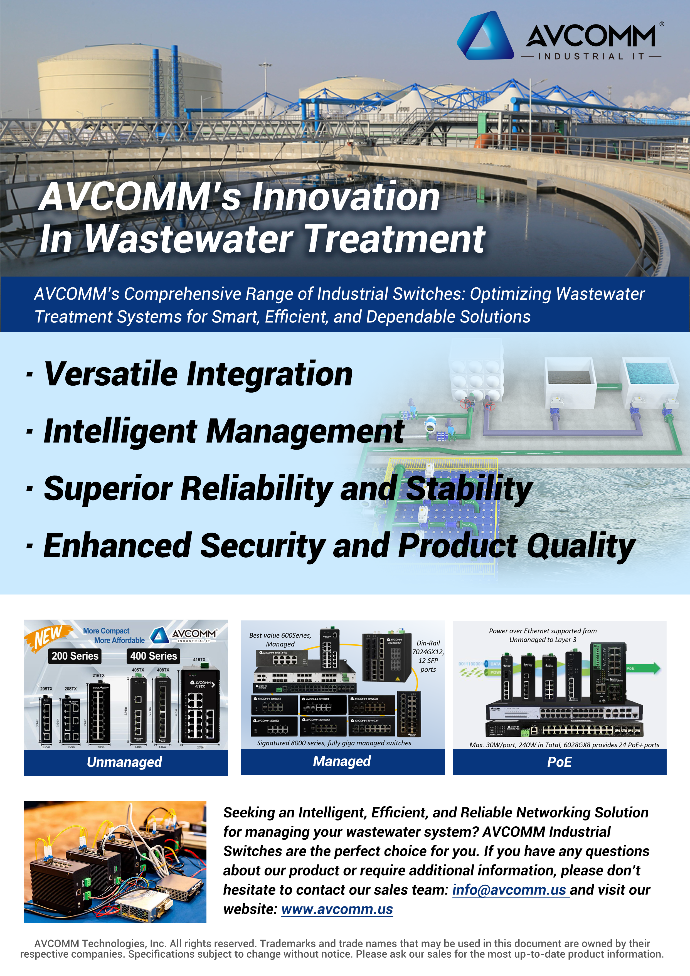 AVCOMM's Innovation In Wastewater Treatment
Our switches offer versatile integration with existing Scada systems, Intelligent management features, superior reliability, and stability due to their ruggedness and strongly designed firmware and housings, and enhanced cybersecurity capabilities that keep the communication across the network protected.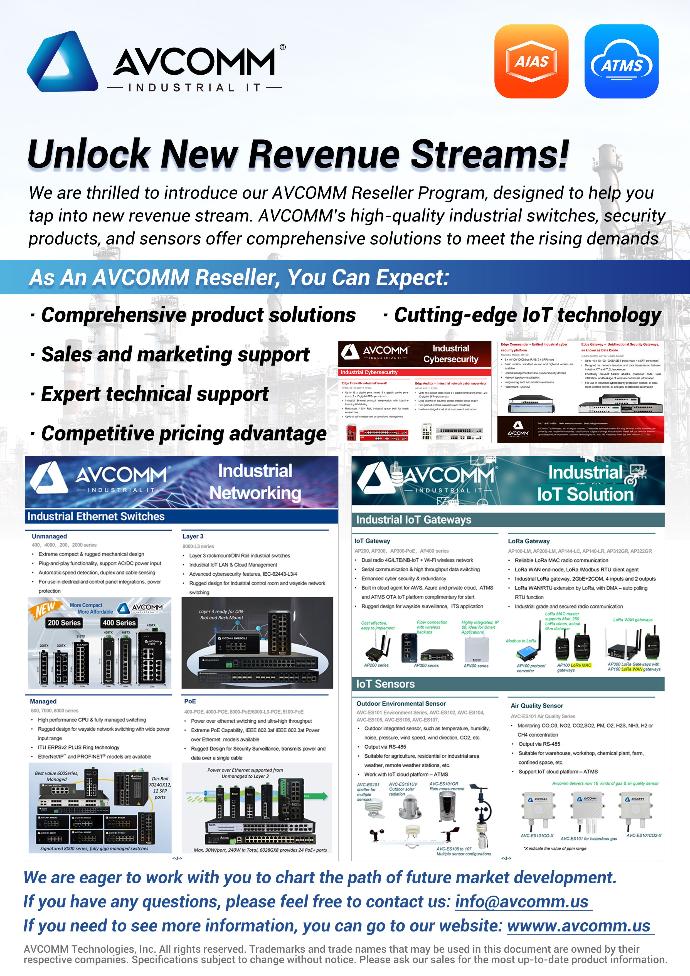 Unlock New Revenue Streams!
We are thrilled to introduce our AVCOMM Reseller Program, designed to help you tap into new revenue stream. AVCOMM's high-quality industrial switches, security products, and sensors offer comprehensive solutions to meet the rising demands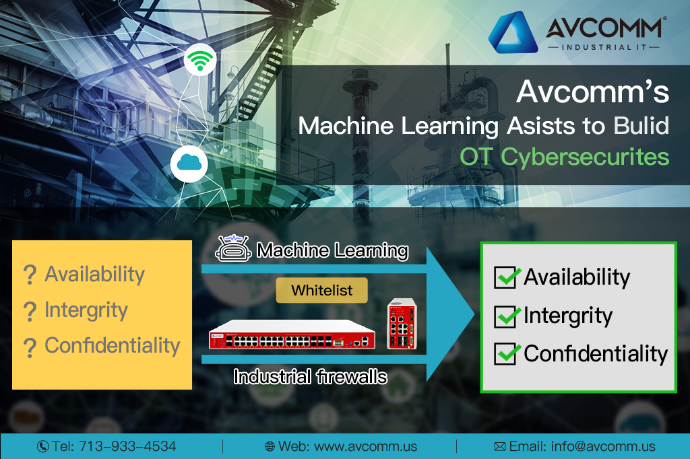 Machine learning whitelist
Apply ML methods to quickly build whitelist policies for OT network security protection.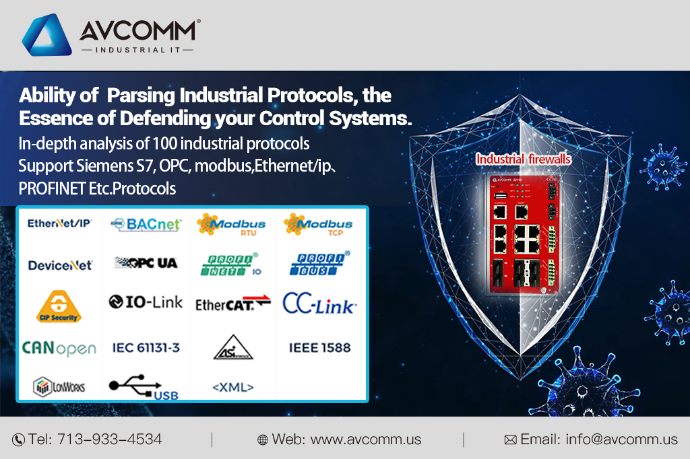 Parsing industrial protocols
As the essence of protection control systems, edge firewalls understand the different languages between controllers and devices.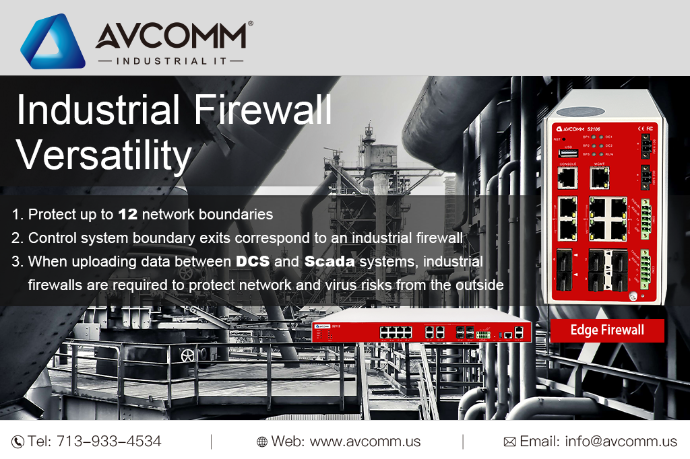 Industrial firewalls
versatility
Industrial firewalls offer a wide range of capabilities, from protecting industrial facilities and production lines from fire to providing cybersecurity protection. It can realize fire isolation, access control, audit records and other functions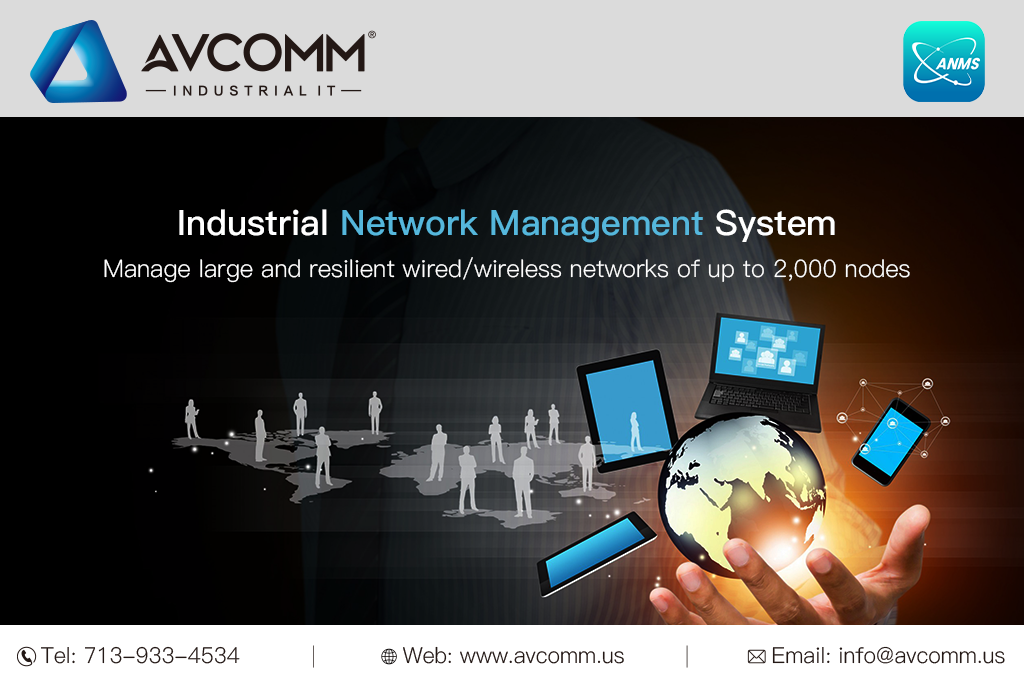 Industrial network management system
Industrial network management system is efficient management tools designed for large, resilient wired/wireless networks. The system can manage a network of up to 2,000 nodes, providing real-time monitoring and control, thereby ensuring the stability and reliability of the network.
Network Equipment Manager
Network discovery, visualization, configuration, and fault management are important components of modern network management.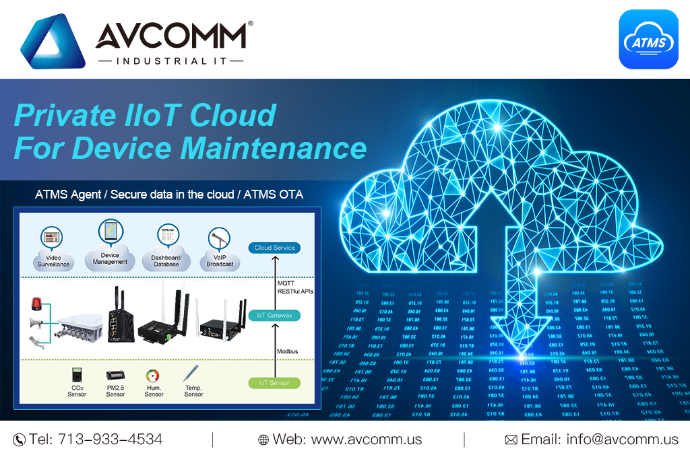 Private IIoT cloud for device maintenance

IIoT cloud is a cloud platform specially designed for equipment maintenance, by connecting devices to the cloud platform, enterprises can obtain equipment operating status and data in real time, identify potential problems and predict equipment failures.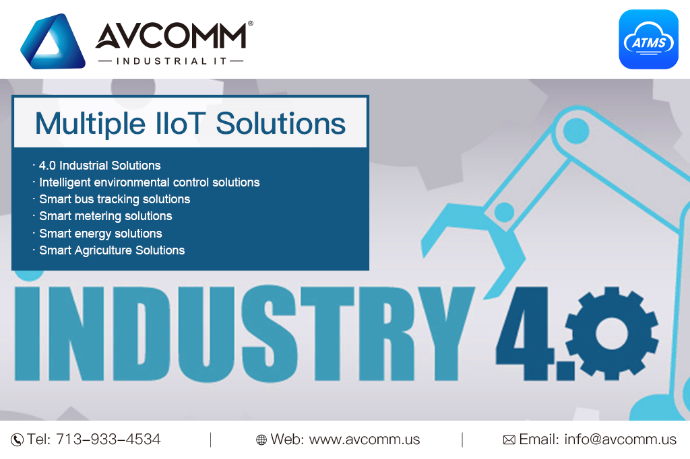 Multiple IIoT Solutions
Industrial IoT is a new type of technology and solution that applies IoT technology to the manufacturing sector. There are usually the following: 4.0 industrial solutions, intelligent environmental control solutions, intelligent bus tracking solutions, smart metering solutions, smart energy solutions, smart agriculture solutions.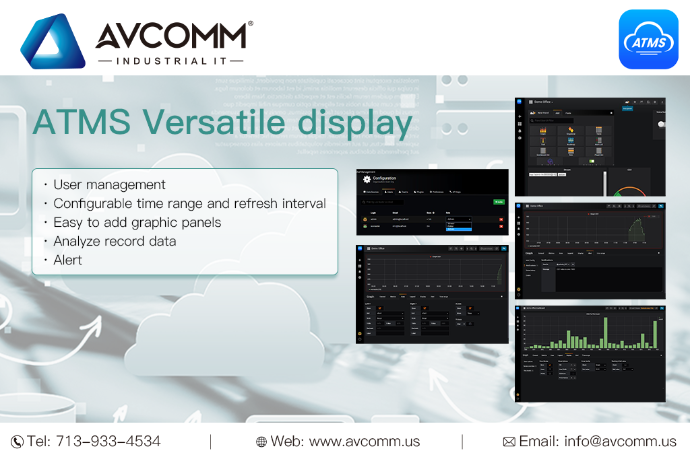 ATMS Versatile display
ATMS can realize user management, configurable time range and refresh interval, easy to add graphical panels, analyze recorded data, alarm and other functions.

ATMS Dynamic, Fast,
& Flexible Dashboards
ATMS can be used for visualization, monitoring and control of dashboards, video surveillance, fault alarms, voice broadcasts, and event logging. Enables multi-site management as well as VoIP, responsive web design with desktop and mobile devices, intuitive steps to add new content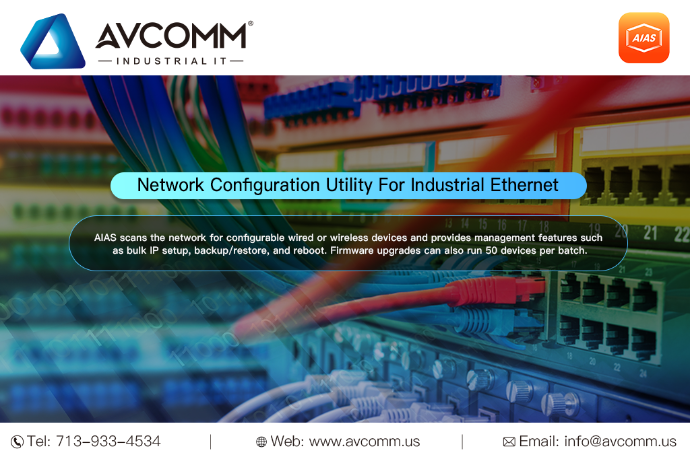 Network Configuration Utility For Industrial Ethernet
AIAS scans the network for configurable wired or wireless devices and provides management capabilities such as bulk IP setup, backup/restore, and reboot. Firmware upgrades can also run 50 devices per batch.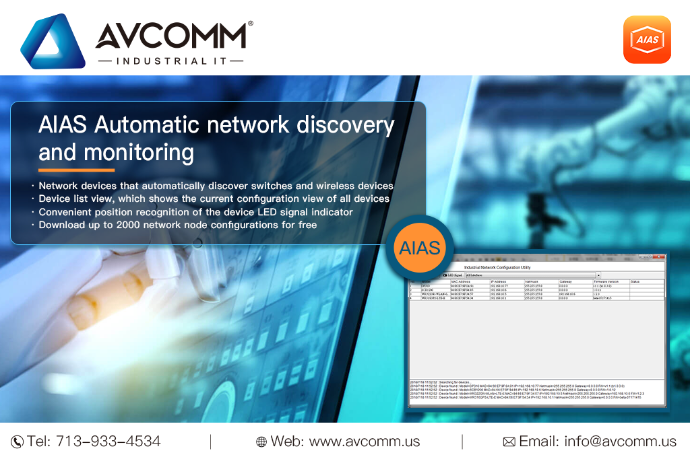 AIAS Automatic network discovery and monitoring
AIAS automatically discovers the network devices and device list view of switches and wireless devices, showing the current configuration view of all devices. Convenient position recognition of device LED signal indicators, free download of up to 2000 network node configurations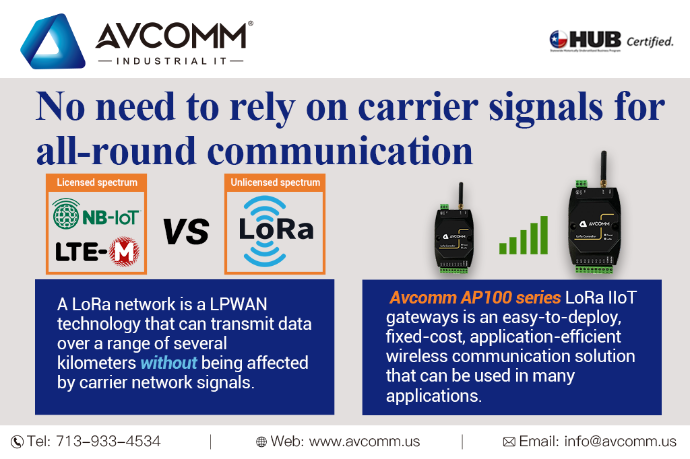 No need to rely on carrier signals for all-round communication
A LoRa network is a LPWAN technology that can transmit data over a range of several kilometers without being affected by carrier network signals.
Avcomm AP100 series LoRa IIoT gateways is an easy-to-deploy, fixed-cost, application efficient wireless communication solution that can be used in many applications.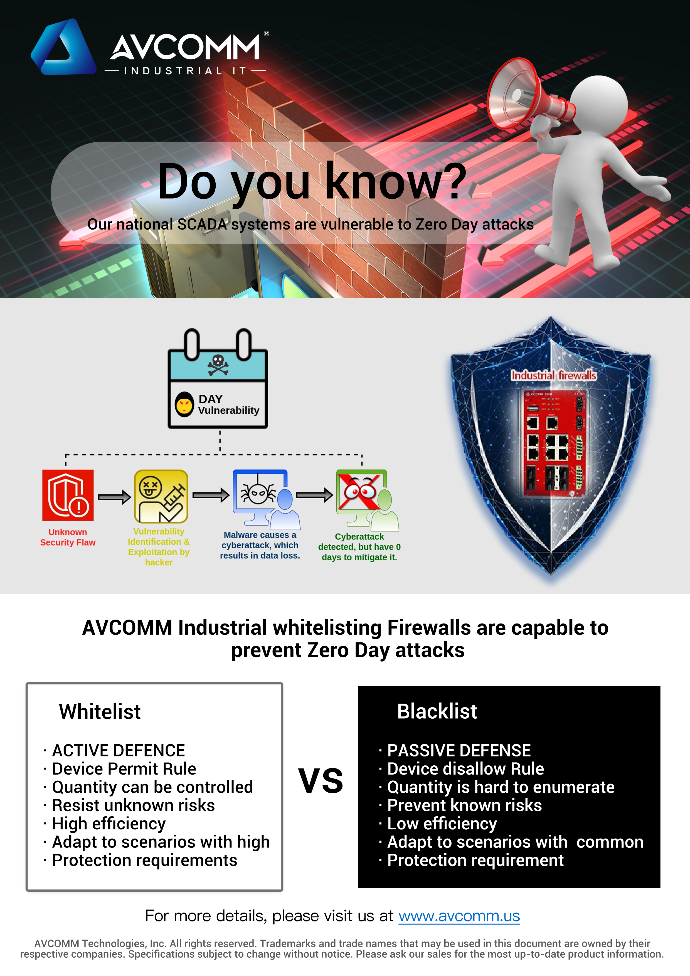 AVCOMM Industrial whitelisting Firewalls are capable to prevent Zero Day attacks
AVCOMM industrial whitelist firewall can quickly and accurately prevent zero-day attacks, ensuring the security and stability of industrial control systems.
AVCOMM Technology provides you with their YouTube channel.

Where to find:1. Latest industry trends, 2. Quick and easy tutorials, 3. Technical guidance and practical information, 4. Information about our latest products.